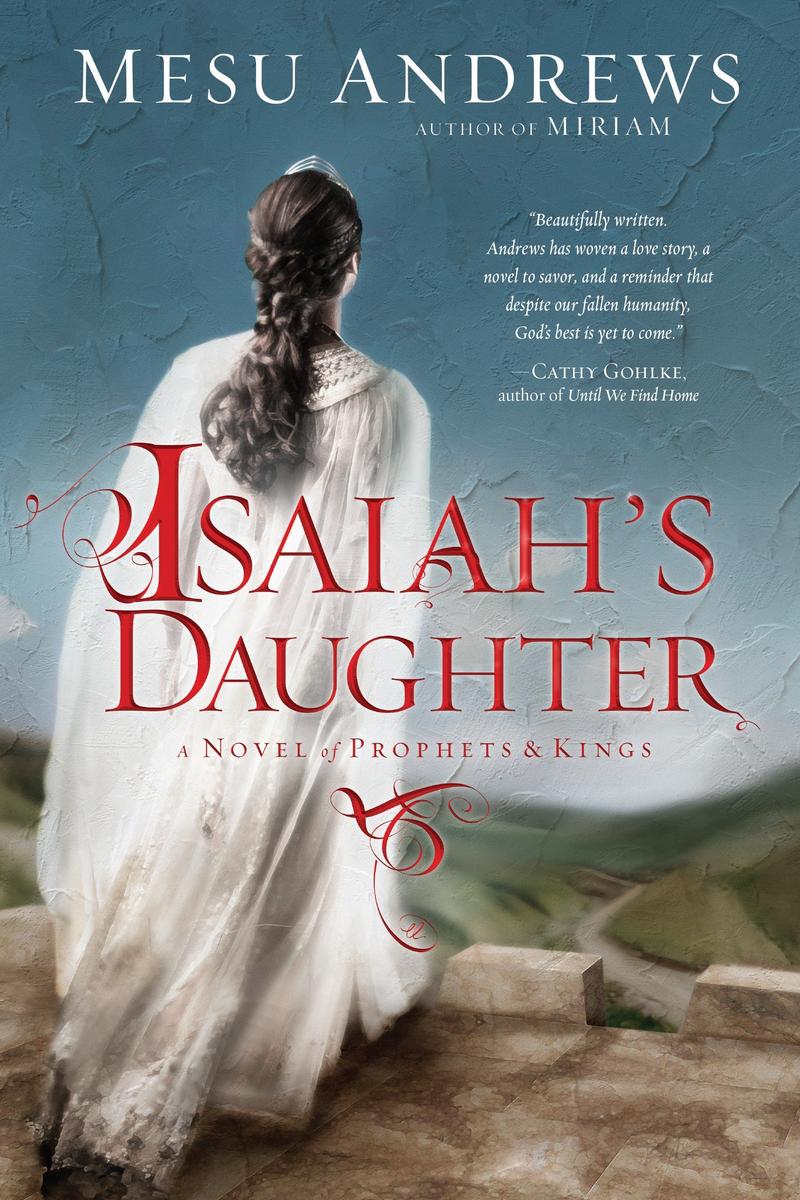 "Whips cracked. Soldiers shouted. My feet blistered in a sunbaked wilderness. We kept walking, walking, walking..."
She's done it again. Mesu Andrews has quickly become one of my favourite biblical fiction authors.
Pharaoh's Daughter
and
Miriam
, her previous books, swept me away and made the Bible story I'd always loved come to life (you can read my reviews of them by following those links). And Andrews did it again with her latest novel,
Isaiah's Daughter
.
The Hebrews are now a divided nation; Israel in the north, Judah in the south. Israel's ten tribes have bowed to pagan worship. Judah's two tribes, however, have a remnant that cling desperately to their own true God, while the evil King Ahaz rules. The Israelites invade Judah, destroying cities and taking captives in their wake. At five years old, Ishma - meaning "desolation" - has been taken as one of the captives and has witnessed and experienced more than anyone should have to in a lifetime.
"But Yahweh's plan for her has only just begun."
Ishma enters into the prophet Isaiah's home as a household servant, but quickly captures everyone's hearts and her lively spirit gains her friendship with Prince Hezekiah, King Ahaz's son. Isaiah sees the relationship blossoming into something more, he adopts Ishma, giving her royal status, and gives her a new name: Hephzibah, "delight of the Lord". She becomes Judah's queen.
This story took my breath away, as well as the message that quickly revealed itself. What was once desolation, God turned into his delight. When we keep our eyes on him, he is always faithful. This story beautifully captured that essence and warmed my heart, also making me misty-eyed several times.
The story of King Hezekiah and his faithfulness to Yahweh, even though he was brought up among horrible pagan worship, is inspiring and has become one of my favourites. If you're looking for a beautiful and encouraging read, pick this book up. You seriously won't regret it.
--Elise F--
For more information about
Isaiah's Daughter
by Mesu Andrews, visit our website
here
.