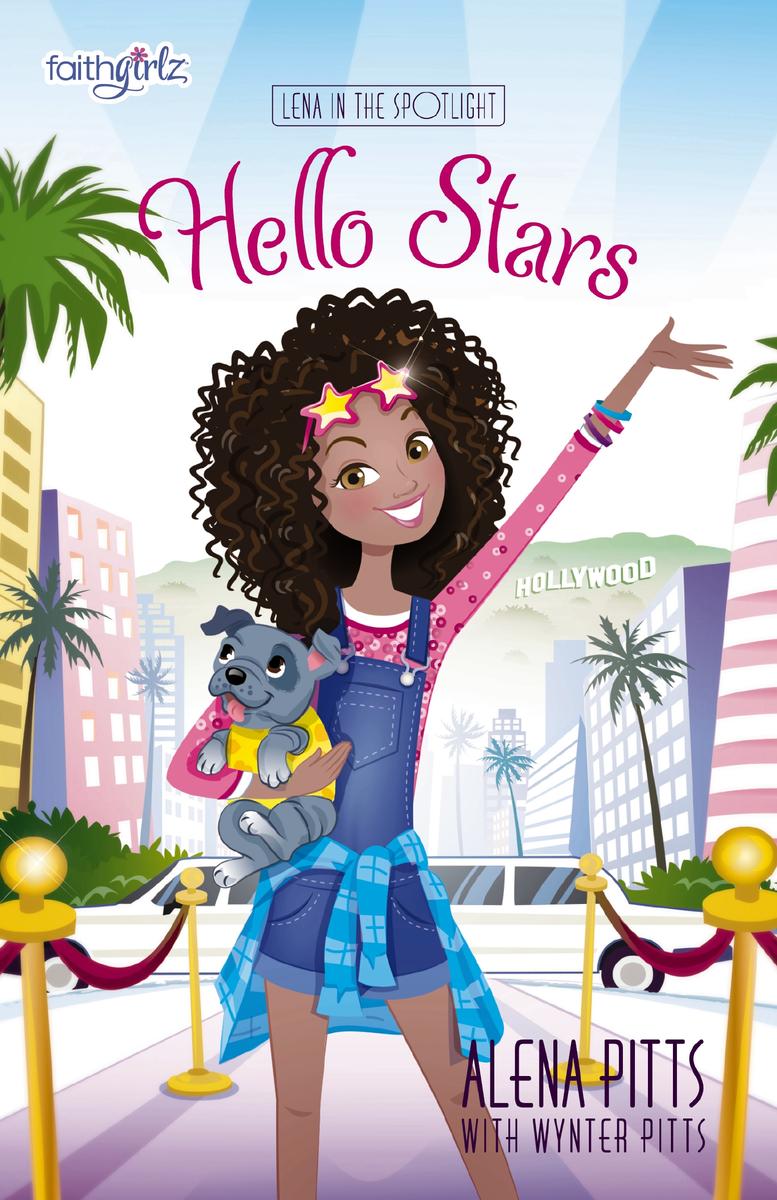 Faithgirlz has a new series called Lena in the Spotlight, a chapter book geared towards girls ages 8-12.
Have you seen the movie The War Room? (If you haven't I highly recommend it for the whole family). If you have, then you know the author. This book was written by the 12 year old Alena Pitts who stars as Danielle Jordan in the movie. She proved herself to be an incredible actress, so she thought she'd try her hand at writing.
Here's how she put it
, "Just recently my mom and I were thinking about writing a book. Like a real book. We thought it would be really fun and a great mother daughter experience! But in reality, writing a book is pretty hard and even harder to actually get the book published. So it was really just a thought……or so I thought. But guess what?! A few weeks later my mom was emailed from Faithgirlz! They wanted to know if I would partner with them on a fictional book series! My mom and I were amazed!"
As a 24 year old I was skeptical about a book written by such a young person and her mom, but was pleasantly surprised by this captivating story entitled Hello Stars.
As Priscilla Shirer puts it, "Hello Stars is a bold and colourful story that will engage and inspire young readers." It's loosely based on Alena's own experience of being cast in the movie War Room.
It's not technically for my age group, of course, but I was drawn into the story by the relatable emotions, experiences, and personality of the main character, Lena, who is simply telling you her story.
Besides the storytelling Alena and her mom have managed to tie in life lessons from the Bible that will bring encouragement and biblical knowledge to young readers. The verse Jeremiah 29:11 is weaved into the story line teaching a valuable lesson about trusting in God and his plans for you.
This book also includes delightful pictures every now and then helping bring this story to life.
The next book in this series, Day Dreams and Movie Screens, is already scheduled for release in September this year. You can reserve a copy of it with us today!
-- Kristyn --
For more information visit our website
here
.