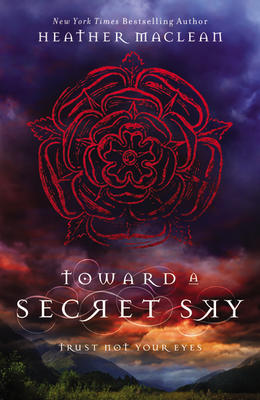 I read the four part series of
Doon
a while ago (you can read my blog post about the series
here
) and I would present
Toward a Secret Sky
to anyone who resonated with the series. Heather Maclean uses a similar writing style and directs her narration toward the same age group - 13- to 18-year-old girls looking for a bit of paranormal, world-hopping, and innocent romance. Not to mention, it all takes place in Scotland, with their accents in brogues and lilts, and kilts of course.
This story begins with a funeral, oddly-placed screaming, and a sudden move to the small town of Aviemore, Scotland. Maclean doesn't go overboard with the Scottish accent by writing in every quirk and sound, so I enjoyed trying to emulate the sound in my mind as I read the dialogue of the different characters as they were introduced. The main character, Maren Hamilton, is a 17-year-old American, recently orphaned, who moves to Scotland to live with her newfound legal guardians - grandparents she has never met. So begins a tale of twists, turns, and tragedies involving humans, angels, and demons in a battle for truth, life, and forbidden love. The journey spans from America to Scotland to the underground city of London and back again.
Essentially it's everything I could have possibly asked for in a book when I was 13- to 18-years-old.
--Elise T--
For more information about
Toward a Secret Sky
visit our website
here
.