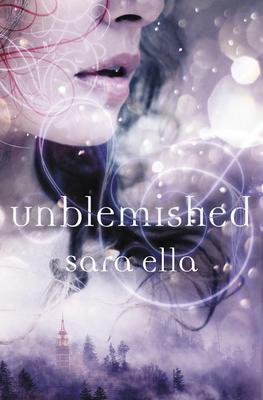 Unblemished
is what I would call a "coming of age" story. The lead character, Eliyana, is nearing her eighteenth birthday when her life is suddenly upended and forever changed. Her mother - the only family she's ever known - dies tragically, and a series of strange, seemingly random events draw Eliyana into another world where nothing is as it seems, and nothing is as it should be.
Sara Ella writes
Unblemished
with a mind for twists and turns on every page. Every character seems to interact in such a way that trust is questionable, the truth is never the whole truth, and there's always something else going that hasn't been figured out yet. As young adult fiction, this story could be aimed at teen girls anywhere from the ages of 13-19, but greatly enjoyable for those above that age-range who still look for cheesy teen-romance, love triangles, and all of that coming-of-age awkwardness that makes a world-hopping, battle-raging, hormone dancing story all the more worth reading.
The most powerful part of Sara Ella's
Unblemished
, however, is the message she is trying to communicate - a message of worth, beauty, and trust. Eliyana is on a journey that seeks to teach girls and young women that yes, they are absolutely beautiful, but that their worth extends so far beyond their beauty and the way that they look. This is such a crucial message for today, in a world where appearance sometimes seems to be the only thing that matters or makes anything or anyone of any worth at all. There is so much more to a woman than her beauty or her appearance. Why should her appearance even be a measure of her worthy? When did something so surface-level, fluctuate, and subjective become a measure of any kind of worthiness or value?
--Elise T--
For more information on
Unblemished
by Sara Ella, visit our website
here
.