I came to you once before, sleep deprived and overwhelmed, with a story that demanded to be told. When I read
The Progeny
by Tosca Lee last year, I did it all in one sitting and sang its praises for months. Now I'm back with the second installment - the conclusion to this thrilling ride -
Firstborn
, a progeny novel.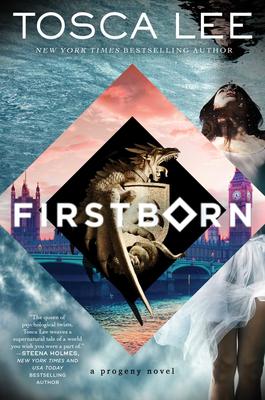 Following Audra Ellison (known in the first book as Emily Porter)
Firstborn
picks up right where
The Progeny
left off. Audra now knows the secret she was protecting when she gave up her memories for the bliss and protection of ignorance, and now the stakes are higher than ever. The more she learns, the more dangerous everything becomes.
Tosca Lee's adventures following Audra are riddled with car chases, crossfires, hostages, blackmail, and a cast of characters who never fail to sweep the reader into their plight of wild turmoil, and even wilder emotions. Rarely do I find an author who can entertain as thoroughly as Ted Dekker, but so far Tosca Lee has been the closest - dare I say, close enough even to rival him. Tosca Lee's writing is high energy, always moving, and I'm hoping that she can keep up the pace for many more years to come.
--Elise T--
For more information on
Firstborn
by Tosca Lee, visit our website
here
.