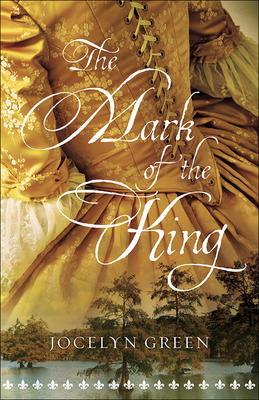 "We believe that We can do nothing better for the good of our State than to condemn [convicts]...to the punishment of being transported to our colonies...to serve as laborers." -- Royal Policy of France, January 8, 1719
Paris, France 1719.
After the death of her client, midwife Julianne Chevalier finds herself in prison and branded with a
fleur-de-lys
: the mark of a criminal with no hope of redemption. Hoping to reunite with her brother, a soldier, she trades her life sentence to exile in the French colony of Louisiana. The only catch, however, is a forced marriage to a fellow convict.
New Orleans is unlike anything Julianne ever expected. The fort isn't fortified and is made up of huts and cabins rather than streets and fine homes like back in Paris. And hiding her past and the mark she bears proves to be more difficult living within a small community.
This book captivated me right from the prologue. Anything I was reading currently got put aside because I could not put this book down. There were just enough twists that it didn't feel like I couldn't keep up with the story and it all flowed together so well. And I really enjoyed the theme: grace that eclipses judgment. This book was a great reminder that it doesn't matter whether you have physical or emotional scars, God's grace is bigger and grander than any judgement we face and that His judgment is the only one that matters.
--Elise Fast--
For more information on
The Mark of the King
by Jocelyn Green, visit our website
here
.