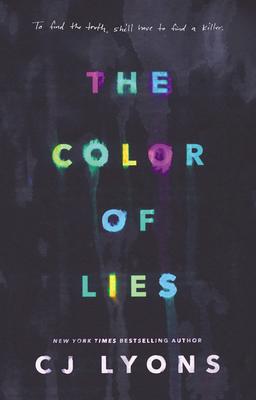 Far be it from me to sneer at a title where they spell [colour] without the 'u'. Unusually enough, it wasn't the title of this one, or even the cover, that drew me. It was the concept.
Ella Cleary has a rare medical condition known as synesthesia, which messes with her brain and senses, allowing her to read people's emotions based on the colour that appears around them whenever she looks their way. So when a stranger approaches her exuding no colour at all, and calling her by the name "Nora" which she hasn't used since she was three years old, she has every right to be confused. Cautious.
Downright suspicious.
Even more unnerving is that he wants to ask her about a murder she's certain she never witnessed. She's not even sure she believes it happened, because first of all, her parents died in a fire--there was no murder involved, just a freak accident. And second of all, she wasn't ever there to see it.
C J Lyons evokes an exciting, emotional mystery as these two characters encounter and re-encounter each other while they try to unravel the mysteries around Ella's parents and their sudden deaths. It's a story that made me wonder again and again, "how could they possibly figure out this mess?" and there's nothing more satisfying than finding the answer to that question.
An intriguing, easy read for Teen or YA Fiction reader who enjoys a tragic past, a dark mystery, and a high-stakes race to uncover the truth.
--Elise T.--
For more information on
The Color of Lies
by C J Lyons, visit our website
here
.